I'd like to write that I was the crucial conduit that brought Axl, Slash and Duff back together for the ongoing Guns N' Roses reunion, but in reality I know I am just a fan, and bit part player at best. Have any of them heard of me? I don't know? Maybe they've heard of me on the heavy rock and metal grapevine, as I've been commenting and blogging on them for the last decade.
Guns N' Roses a Special Group
Guns N' Roses were a special group as soon as they got airplay in the mid-80s. They did have some luck as well, starting as MTV made music more glamorous and widespread, with rock and metal one of the major music styles. They became my favourite group as soon as I heard Appetite for Destruction, which was about a month before I started travelling in 1987.
So when I wrote my memoir from that first year hobo working, hitching and sleeping rough around Europe I called it The Guns N' Roses Worker-Traveller.
Thanks to Chipmunka Publishing, it saw the light of day, and fulfilled my ambition to emulate my travel writing hero Jack Kerouac. Unfortunately, it didn't have the impact of Appetite for Destruction, but who knows, maybe it's a slow-burner, and Kerouac's On The Road wasn't an overnight success.
Next year is the 30th anniversary, and Guns N' Roses are returning to the U.K. They became big in the U.K. before the U.S.A. thanks to support from metal magazine Kerrang. That magazine now focuses on nu-metal, but Classic Rock continues the coverage of traditional rock and metal bands.
Although, I'm a Doctor of Philosophy, I'm still thrilled to comment on their website, or that of Planet Rock, and to feel a part of the rock and metal culture. I was even more thrilled to feature in the top 10 of Classic Rock's Christmas Competition:
Early Bird and PhD Experience
I got to 3 and 5 in the first screenshot above by being quite early to try the quiz. I think I only scored about 5/10. After others did much better, I set myself the target of reaching 10/10.
So with a few hours to spare after finishing a travel article on Helsinki before the midweek Match of the Day, I thought I'd bring out the pen and paper, and find the answers by trial and error, deleting options I got wrong, until I found the right one, and wrote that down.
I learnt quite a lot during the exercise, filling four sides of A4, getting 9/10 a couple of times before finally getting the magic 10. I also nearly got my first 0/10 along the way, getting the tenth question right, which was nearly as much of a relief as getting the 10!
I could probably get quicker and therefore more points, as you get more points the quicker you answer the question, but I wasn't really interested in the prize, and just did it for fun, as I always do the trivia on the site anyway. I don't know if I could challenge the leaders, and congratulations to them for their excellence.
Anyway, this long introduction (which is free thought, having already thought about using a Guns N' Roses focus, and took about 90 minutes continuous writing) was because Guns N' Roses are in the next episode of XaW Files: Beyond Humanity, closing a decade of references in my books after headlining in my first, meaning it would probably make the perfect Christmas/mid-winter present for any Guns N' Roses fans out there!?
While I largely enjoyed my youth I'm not preaching or advocating any behaviour for any youths out there, especially the wild youths. I'm through the other side now, and enjoy the more mellow things in life, and have found that there is as much 'truth' in this as the deep searching fuelled by stimulants. If you feel you need to go there, it's up to you. If you don't have that yearning, then maybe you don't need to; maybe you're already there. You can feel good from the release of serotonin and dopamine in your brain from running, meditation and yoga; or cycling and martial arts as 'Duff' McKagan found and wrote about in his autobiography. Admittedly, it's not so socially fun though! I think a lot of the searching is just for balance, as the greenYgrey has been, and as a book on the importance of the sub-conscious claims.
While the great powers dictate the great religions, individuals are finding the true path (that I've found for myself, without sounding too cult leaderish! Celebrities like Madonna and Clooney are way ahead of me anyway!!) through intuition and learning. Unfortunately for humanity and the world, most people just follow what they're told, or convert to what they fear, so they will choose the Middle-Eastern monotheist ones!
Returning to the XaW Files travel quest theme, this episode is extra special by web maps travel questing to the letter, which is another first as far as I know, on the pioneering journey around the world by mostly Google Maps.
Chapter 5 Episode 11
'Thanks for the compliment Skinner,' said Love.
'Morning Love,' I said, 'I didn't know you were awake.'
'Well, your rambling awoke me to tell you the truth,' said Love. 'I venture it's just as well. For your conversation has given me an idea for popping to Podgorica all the quicker.'
Vole Vowel Volition
'That sounds intriguing Love,' I said, 'please do continue.'
'Well,' continued Love, 'Podgorica was of course called Titograd between 1946 and 1992, and although you only have Es, and Titograd and Podgorica don't have any of them, I have an O, Stella has an A, and Skinner has an I. So between us I think we should be able to travel through Titograd's I, O and A to Podgorica's I, O and A, and create enough slipstream for you to follow us through slipstream's E.'
'I think it's worth a try,' I replied, 'we'll give it a go once Stella's up and we're all ready.'
Skinner agreed, calling it: 'Love vole vowel volition logic'.
Vowel-Travelling Vow
We left Biogradska for Titograd, and gradually passed through, starting with Stella's a for the grad and moving backwards with Love's o and Skinner's i. It was a tight squeeze, and I had to use all my Es to slipstream, draining my energy through effort and exhilaration.
Then I bumped into Skinner, who'd only made it through himself by the skin of his pants.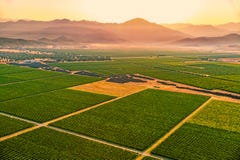 We landed in the Podgorica City Stadium, which provided a nice greenYgrey welcome.
City Stadium to Mr. Brownstone
After recovering-relovering for a little while, reliving-reloving our Love vole vowel volition, Love said we'd better get going, as it had a lead, and we had less than an episode left for Montenegro.
Love led us into the city centre, where it knocked on a brownstone building door. Nero Wolfe was apparently very fond of his brownstone building, while I loved the Guns N' Roses song Mr. Brownstone. My hopes rose like Love's lolloping legs.
A Smoking Man answered. 'I'm looking for Marko Vukčić,' Love said, 'and believe he has returned to his childhood home of Lovcen. We've used up all our vowelenergy getting here, and could do with an o to make it through to the end of this episode.'
Mr. Brownstone Smoking Man brought us an o without running rings around us. We jumped through the hoop, and it wasn't long before we were Loved up to Lovcen.
Available to buy or borrow on Amazon and some great big bookshops.
https://www.amazon.co.uk/XaW-Files-Beyond-Humanity-Fantasy/dp/1516969065/